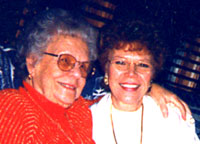 Donna and her Mom, May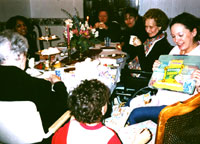 One of many celebrations at the house




We provide long term, respite, palliative, and through the end-of-life care for seniors.

My name is Donna Perron. Opening Ark on the River as an alternative care service for seniors has been an exciting opportunity for me. My desire is to provide health care to the residents the same way I would want my own parents cared for and to provide the opportunity to age in place through the end of life. Through my years of experience caring for seniors in their homes, I have realized the benefit of providing them with a sense of community in a family atmosphere with gentle, loving assistance.

I believe one of the keys to helping seniors thrive through their autumn years is to offer them guidance with respectful communication. Along with these principles, I feel it is important to offer choices so that seniors are able to maintain a sense of dignity and control over their own lives. I am realizing my personal dream of providing this type of service and care to your loved ones in my home. We're located in Anoka, Minnesota, near the Twin Cities.

Open Atmosphere

Upon entering the foyer, the architectural design gives you an open view of the living room and your first breathtaking view of the river. The living room's luxurious decor, unique pentagon shape and vaulted pine tongue-in-groove ceiling offers an ideal place to socialize in front of the fireplace. The spacious dining room features French doors leading to the deck. From this vantage point the pool, river, and stunning sunsets can be enjoyed in comfort.

Private bedrooms each provide an abundance of personal space for our residents. Furnishings may be provided by residents, giving their room a personal touch or residents may opt to use the furnishings available.